XOP: Oil Price Gains Could Evaporate Next Month
Last week turned out to be one of the best ones for crude oil over the last few months. The US benchmark WTI for September delivery settled 9.1% higher on Friday from the same day in the previous week. That was the best weekly gain since early March. The international benchmark Brent crude also climbed 8.3% in the same period. Both the WTI and Brent are more than 20% higher than their most recent lows seen in the beginning of this month. That has marked their entry into the bull market. Not surprisingly, the SPDR S&P Oil & Gas Exploration & Production ETF (NYSEARCA:XOP), the industry's benchmark fund for oil producers, rose 4.3% for the week and has gained almost 10% this month.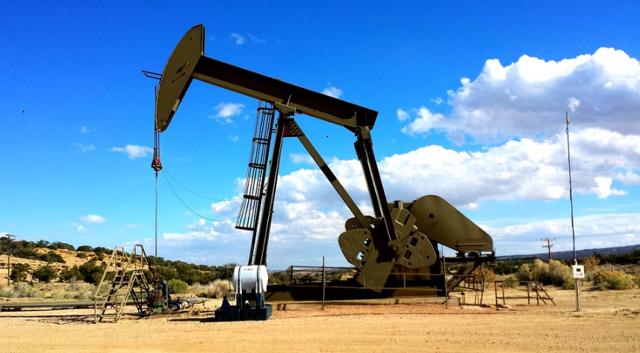 –
Image courtesy Pixabay.com
The SPDR S&P Oil & Gas Exploration & Production ETF, or XOP, with around $2 billion of assets under management, is one of energy industry's largest funds. The ETF's goal is to give investment results that generally correspond with the performance of S&P Oil & Gas Exploration & Production Select Industry Index. The fund pays around a 1% dividend and charges a reasonable 0.35% fees.
XOP gives investors exposure to around 60 exploration and production companies, refiners and oil majors, though the ETF is heavily weighted toward pure-play oil and gas producers. In fact, E&P companies that get nearly all of their revenues from sale of hydrocarbons, like Chesapeake Energy (NYSE:CHK), Rice Energy (NYSE:RICE) and Marathon Oil (NYSE:MRO), represent three-quarter of the fund's holdings. Its top 10 companies are all pure-play oil and gas producers and account for 23% of the fund's assets. The fund is not heavily tilted toward any single company. Chesapeake Energy, its top holding, carries a weight of just 2.6%. This means that XOP is a play on the entire E&P sector, rather than an individual oil and gas producer. Not surprisingly, XOP closely follows oil prices, just like most of its underlying companies.

–
XOP's performance vs. oil prices over last six months, using US Oil Fund (USO) as a proxy for WTI crude and US Brent Oil Fund (BNO) as a proxy for Brent oil. Image: Google Finance.
As evident from the picture above, the last six months have been spectacular for XOP as oil climbed from decade lows of less than $27 a barrel to almost $50 currently, a gain of more than 80%. Over the long run, the fund could climb even higher as oil price environment improves.
Despite the recent strength in prices, oil is still significantly below compared to prior levels. For instance, last month, in July, the WTI spot price averaged $44.65 a barrel, that's below $50.90 seen in July-2015 and a far cry from $103.59 in July-2014 and $104.67 in July-2013, according to data from US Energy Information Administration. Oil and gas producers have prepared for the low oil prices by significantly cutting exploration and development expenditure. As per energy consultancy company Wood Mackenzie, oil producers around the world have reduced their capital spending by $1 trillion through 2020. This could lead to a decline in supplies, which will have a positive impact on oil prices and XOP moving forward.
However, the cuts in capital spending are well known and haven't fueled the rally in oil prices and XOP seen this month. Rather, the rise can be attributed largely to talks of a potential volume freeze among the world's leading oil producing countries. The members of Organization of the Petroleum Exporting Countries as well as some major non-OPEC oil producers are scheduled to meet in Algeria in late September. Leaders of Saudi Arabia, the de facto leader of OPEC, and Russia, the largest non-OPEC oil producer, have talked about freezing output to prior levels. It appears that Mr. Market is hopeful that major oil producers will sign some sort of an agreement to support oil prices.
But we have seen this scenario before as well. Back in April, Russia and Saudi Arabia publicly stated that their preference for a global deal around production cuts. The two nations also reportedly reached on a consensus in this regard. But when the talks actually began in Doha, Saudi Arabia said that it won't freeze output unless all OPEC members also do the same, including Iran which has been adamant on growing production to pre-sanctions level and did not participate in the talks. The hype around a production freeze agreement turned out to be meaningless.
This time as well, it is unlikely that Iran will consider capping its output until it regains its market share. The country's officials have recently said that their production is not expected to climb to pre-sanctions level by late-September, which has reduced the chances of country's participation in any agreement. If Iran refuses to join other OPEC members in capping output, chances are that Saudi Arabia also will decline.
But even if, in a major reversal of policy, the Kingdom agrees to cap its output at most recent levels, the freeze is not going to be of much help since Saudi Arabia is already pumping record quantities of oil. The country exported an all-time high quantity of 10.6 million barrels a day of crude last month, up from 10.55 million barrels in June and 10.26 million barrels in April.
Either way, this could be a tough road ahead for oil prices. If the major oil producers fail to reach an agreement next month, or if Saudi Arabia spooks the market by saying that it will continue pumping close to record quantities of oil, then it could drag oil prices. The increase in oil prices we've seen this month could evaporate in September. That's also going to wipe out XOP's recent gains. Investors should, therefore, remain cautious.
Note from author: Thank you for reading. If you like this article, then please follow me by clicking the " Follow" link at the top of this page.
Disclosure: I/we have no positions in any stocks mentioned, and no plans to initiate any positions within the next 72 hours.
I wrote this article myself, and it expresses my own opinions. I am not receiving compensation for it (other than from Unique Finance). I have no business relationship with any company whose stock is mentioned in this article.